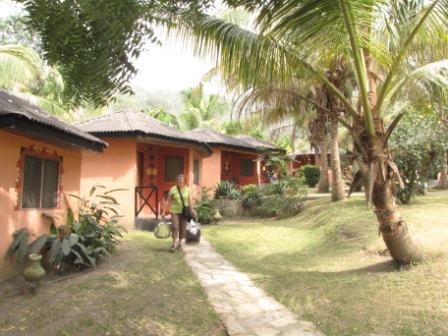 Travel Suggestions
Insurance
Medical/travel insurance is compulsory.
African Skies Tours does not take responsibility for individual's travel insurance.
Vaccinations
Yellow fever vaccination certificate is required to enter Ghana.
Other vaccinations and anti-malarial medication advice should be obtained from consultation with your travel medicine doctor.
Visas and Money
Entry visas should be obtained from the Ghana high commission/embassy in your country of residence.
In terms of converting money, there are bank machines that accept debit cards.
Credit card cash advances are available at major banks but they can take a long time.
U.S. cash offers a good exchange rate at the Forex bureaus.
Other Ways to Prepare
Suggested items to bring with you will be made available following registration.
Music recordings by Mustapha Tettey Addy provide a good sample of traditional drumming from Ghana.
An excellent, insightful book on Ghanaian/African culture is African Rhythm and African Sensibility by John Miller Chernoff.