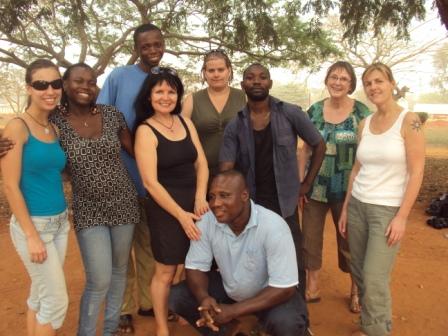 "…unforgettable experience…"
"This trip was one of the best things I've ever done! I fell in love with the country and the culture through singing, dancing and drumming.
Thank you so much to Jay and Christopher for the amazing opportunity and for all of the care put into providing so many unforgettable experiences! A piece of my heart is still in Ghana with all of the people who welcomed us. I wish I could go every year!"
~ Val (2013 tour participant)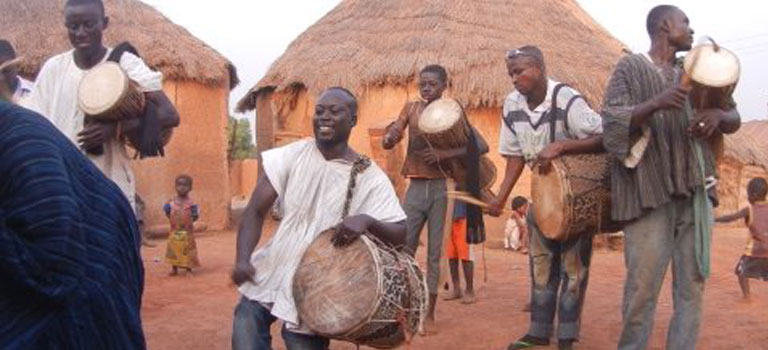 "…authentic, cultural tour…"
"This was one of my most authentic and cultural tours I have ever been on. We got a glimpse into the lives of local Ghanaians who welcomed us into their communities, funeral ceremonies, dances, songs and even their huts. A must-do tour for anyone interested in real Africa."
~ Jadi (2011 tour participant)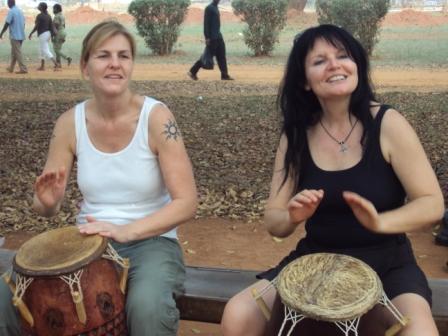 "…amazing experience!"
"Since returning home, we've been recalling the amazing experience we had on the tour. What a fabulous opportunity you provided for us.
We saw more, experienced more than we ever anticipated. Thank you for opening our eyes to the beauty of the people and geography of Ghana and for helping us to broaden our knowledge of and appreciation for African drumming and dance."
~ Bob and Kathryn (2011 tour participants)
"...amazing trip of a lifetime!"
"This truly was an amazing trip of a lifetime! As a first time visitor to Africa, the luxury of having the trip organizers take care of all the plans and decisions, and make it possible for us to be welcomed into situations most tourists would never see, was a winning combination.
The trip provided a comfortable progression as we ventured futher into culturally unfamiliar situations as the trip went on. While one often thinks of organized tours creating barriers that block the experince of local culture, this was exactly the opposite. Learning some drumming and dancing was an experiential way to leave aside western approaches to listen, appreciate and move to a different rhythm, pace and approach to life. Both by doing that and through the interactions with our amazing instructors and others we met, this was an incredible introduction to the vibrancy of life in Ghana. While some creature comforts were fairly basic (no air conditioning or running water) it provided the opportunity to reframe what is actually needed. You needn't be a drummer, dancer or adventurer to enjoy this trip. This was the most relaxing and enriching trip I have ever taken. Kudos and many thanks to Jay and Christopher!"
~ Sande H. (2012 tour particpant)
"So many amazing experiences!"
"Amazing! Even better than I thought it would be."
"...highly transformative experience..."
"I highly recommend touring Ghana with Jay and Christopher. You'll go for the drumming and dancing but it's the people you will meet that make the trip even more worthwhile. It was apparent to me that this was a highly transformative experience for all members of our tour group."
~ Bobbie B. (2011 tour participant)
"Much more than I ever expected..."
"The whole experience was really kind of amazing."
"Well, Jay, that was quite the authentic, grassroots tour! Lured ever onward by the promise of running water, we covered seven of the ten regions of Ghana and enjoyed the friendliness, warmth and hospitality of Ghanaians, tasted much of the local flavour, and experienced activities well off the beaten trail.
I found all the activities incredibly valuable. I loved, loved, loved the beach and loved Fuller Falls, and going to Mole. Touring Cape Coast castle was a powerful experience. The whole experience was really kind of amazing. It was great meeting the chiefs! The drumming and dance classes were great! The instructors were all so helpful and spirited. I loved the dancing and drumming and missed it when I got home."
~ Judy L. (2012 tour participant)