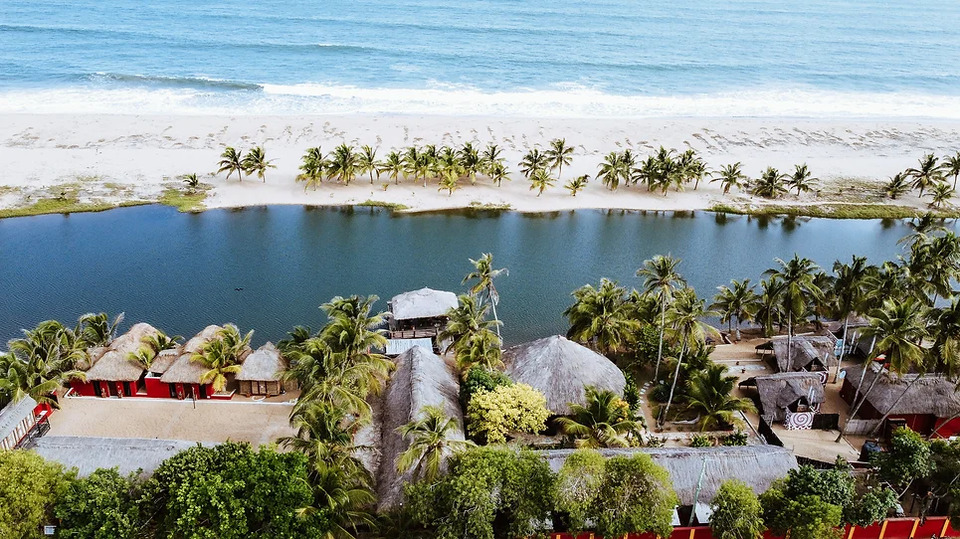 Accommodations
We have partnered with a superb organization called Meet Me There Lodge.
This eco-friendly lodge is located right on the Atlantic coast near the village of Dzita, in the Volta Region of Ghana.  They are a not-for-profit organization which supports an NGO called Dream Big Ghana, supporting education, health care and sanitation for the villages in the area.
Rooms are basic but comfortable.  You will be able to unplug from your hectic life and immerse yourself in the culture, the music and the environment.  There is yoga, massaging and swimming/boating available.  Their sustainability includes being 100% solar powered as well as single use plastic free.
Meals are cooked by the on-site chef and are a combination of local and international dishes – the fresh fruit can't be beaten!  Vegetarian and vegan diets will be accommodated.